Body Massage
La Belle signature Massage: 75' - 90' - 120' Price: 690.000 – 890.000 – 1090.000 VND: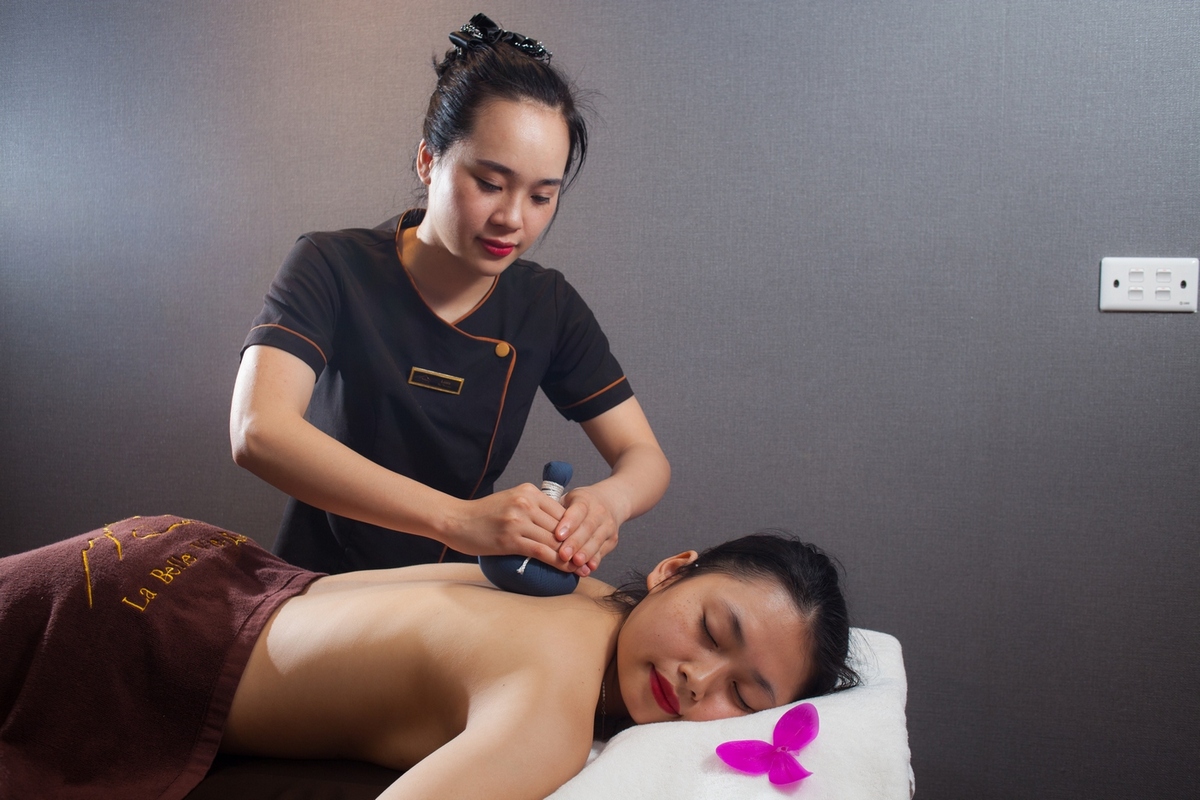 The exclusive treatment revitalizes your senses throughout the body. Your treatment starts with an invigorating foot ritual withherbal, next, achieve deep relaxation during a massage using La Belle oil and Thai herbal compress and finally, experience a tingling awakening of your senses during a Vietnamese head massage.
Luxury Four Hands Massage: 60' - 75' - 90' Price: 1.290.000 - 1.790.000 – 2.290.000 VND.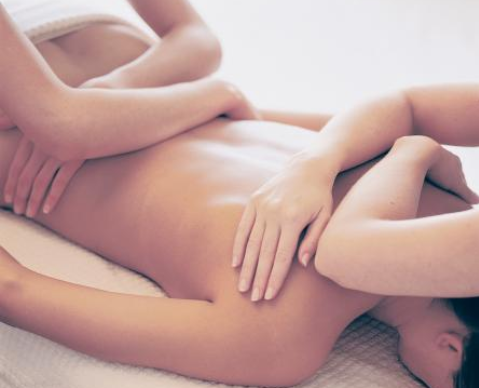 Our most luxurious and transformative experience. Imagine two of our best therapists working with all four hands in harmony, massaging fragrant oil over your body in blissful, synchronized waves. During this multi-hand massage, therapists use long soothing strokes but at times intertwine their hands to produce motions that cause the body to resonate with multiple sensations.
La Belle signature Bamboo Massage: 75' - 90' - 120' Price: 730.000 – 930.000 – 1.130.000 VND.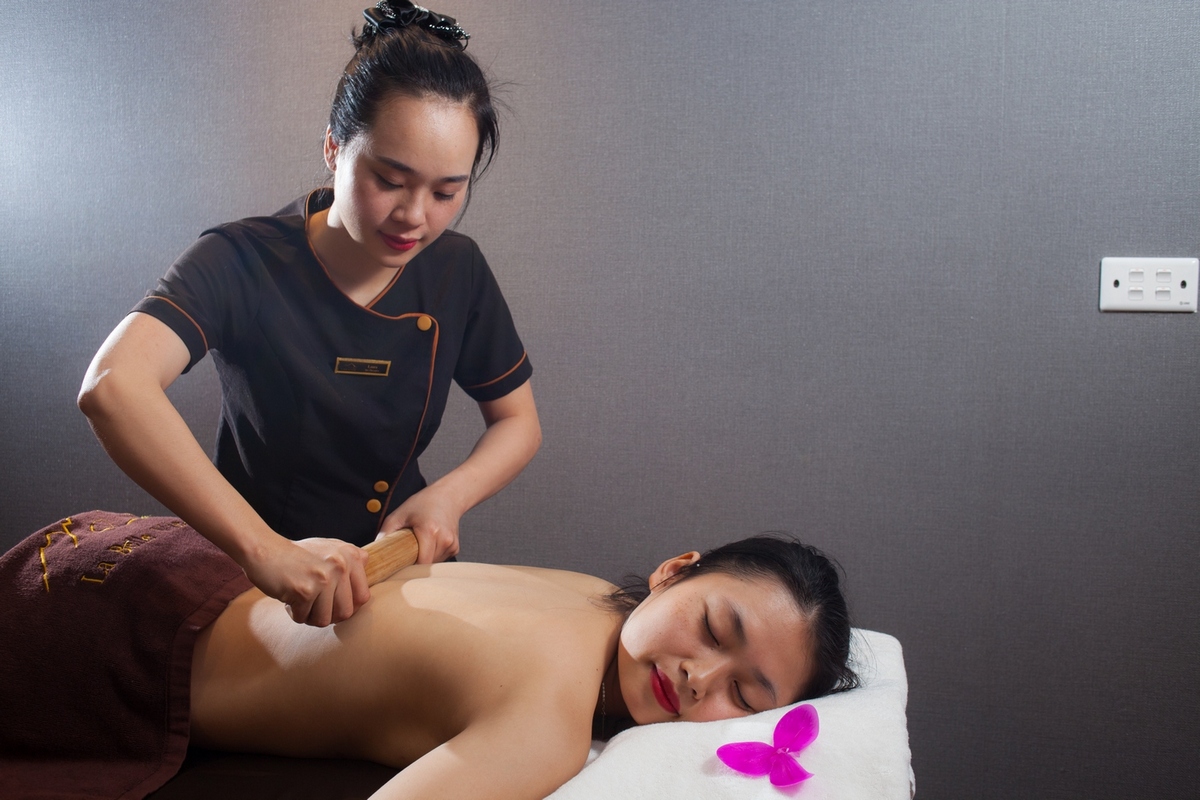 Warm Bamboo or "Bamboo-fusion" massage incorporates different lengths and diameters of bamboo sticks. Warmed smooth bamboo is integrated into a flowing Deep Tissue Massage to promote a deep sense of well-being and delicious relaxation.
Hot Stone Therapy: 70' - 90'- 120' Price: 690.000 - 890.000 - 1090.000 VND.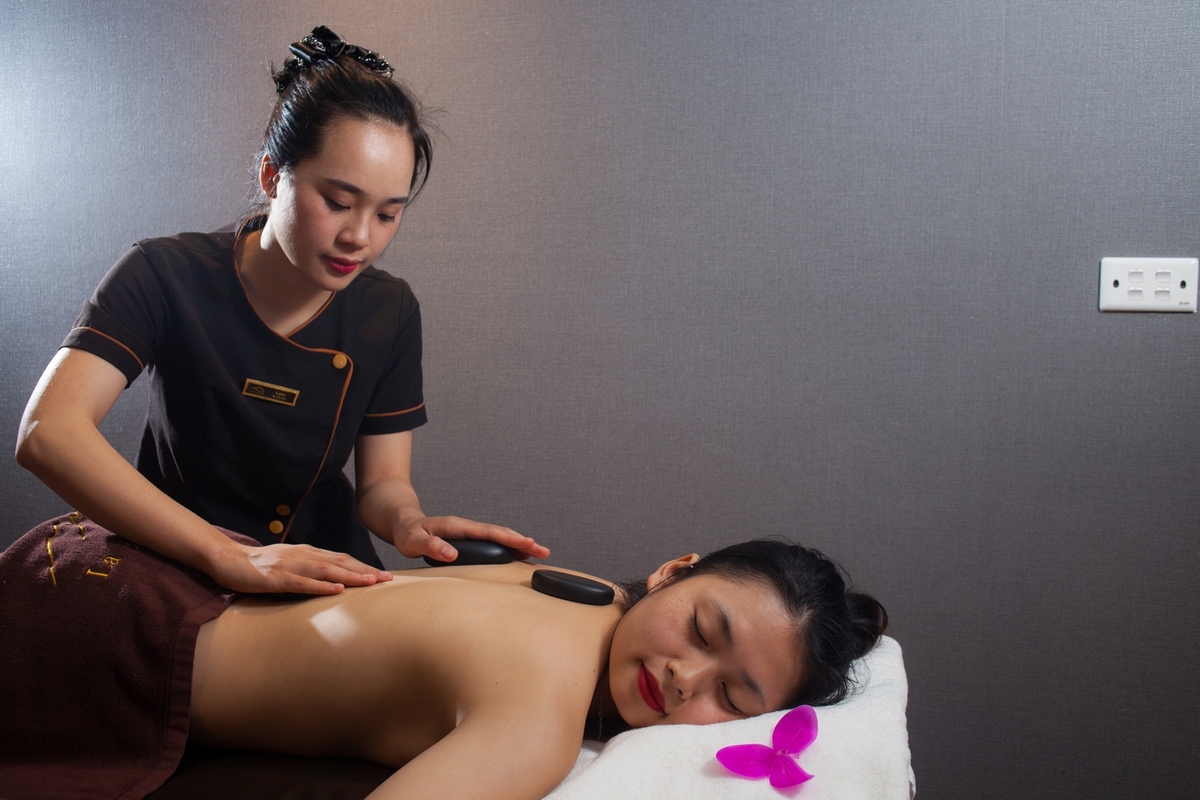 Hot Stone Massage is a form of body work that involves the application of heated stones (thermotherapy) to the body within the context of a therapeutic massage. Round, smooth stones are heated to luxurious warmth, oiled and used in the palm of the hands to massage the body. Heatpenetrates deeply, prompting profound relaxation, increased detoxification, and relief of long-standing muscular tension, stress and fatigue.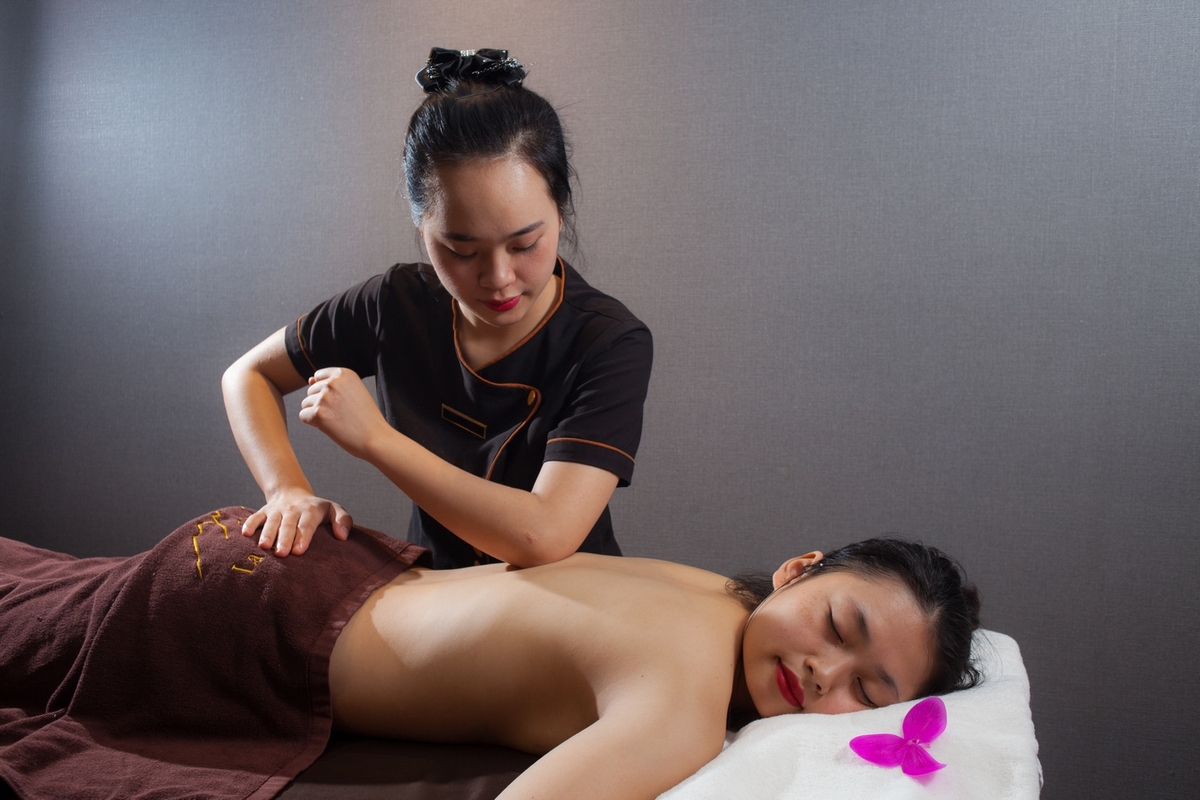 Asian Blend Massage: 60' - 75' - 90' - 120 Price: 550.000 - 650.000 - 750.000 - 950.000 VND.
This is a combination of all the best Asian massage therapies. An unique blend of Thai, Vietnamese and Japanese Shiatsu massage techniques, then throwing in some long calculated strokes, stretching, thumb and elbow techniques, and this therapy will ease away stress from every pore of your body leaving you feeling rejuvenated and relaxed.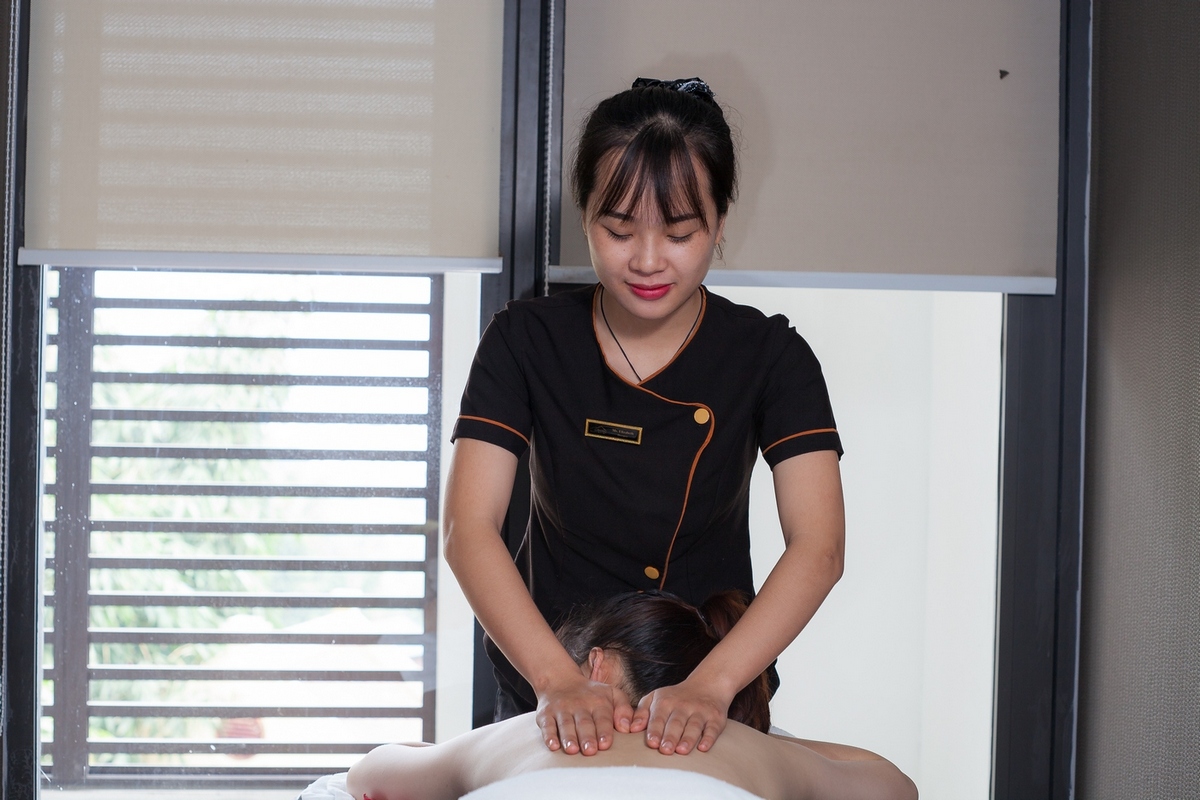 Traditional Vietnamese Massage: 60' – 75' – 90' – 120' Price: : 510.000 – 610.000 – 710.000 – 910.000 VND
An ancient massage technique from Vietnam. Pressure point techniques with invigorating movements to warm relax muscles and improve sense of well being and physical flexibility with aromatherapy massage oils.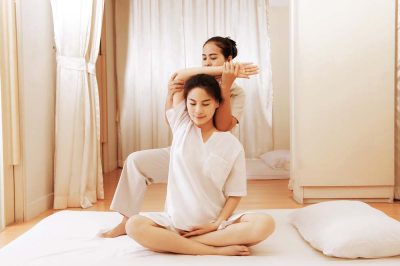 Traditional Thai Massage: 60' – 75' – 90' Price: 550.000 – 650.000 – 750.000VND
Traditional Thai Massage is a system of massage and assisted stretching developed in Thailand handed down through centuries. Pressure techniques along the body's energy lines combine with muscle stretching to replace tension and stress with a feeling of energy and peace.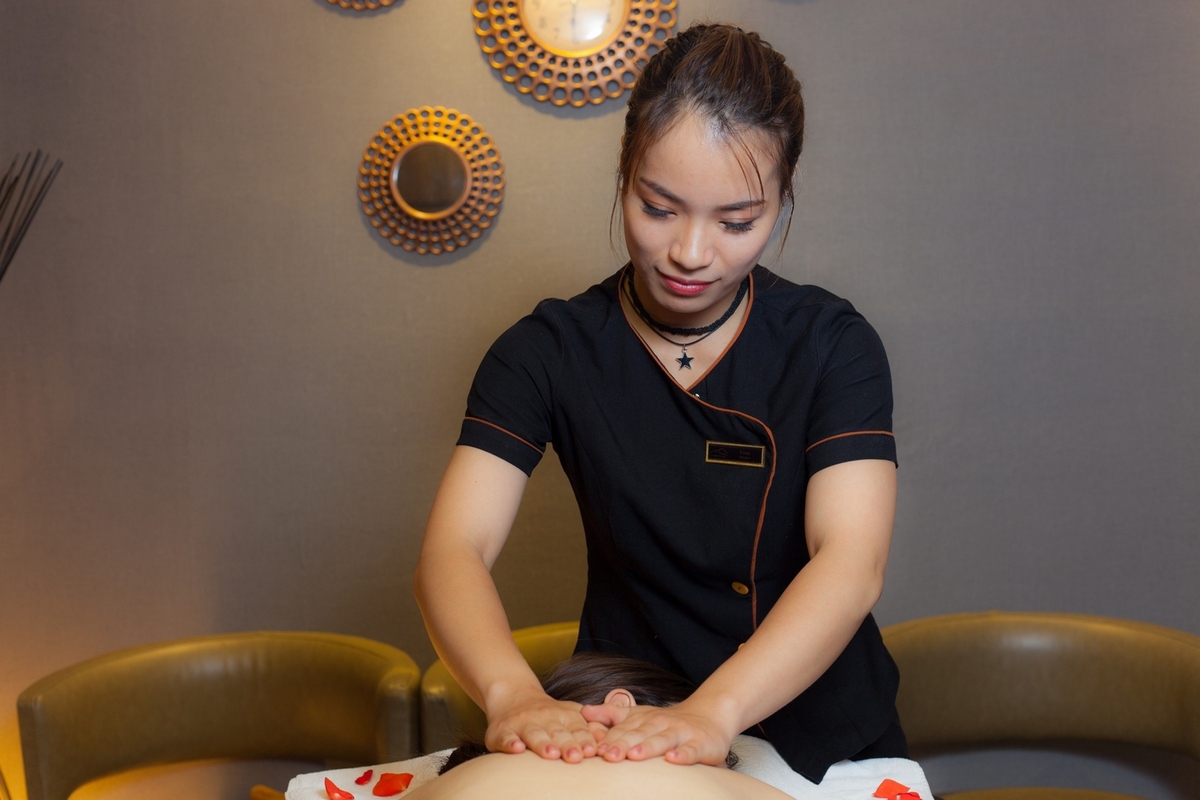 Aroma therapy: 60' – 75' – 90' – 120' Price: 490.000 – 590.000 – 690.000 – 890.000 VND.
From one of our four signature blended oils, created to deliver the utmost in aromatic power, choose the scent that instinctively appeals the most. The relaxing massage that follows combines light to medium pressure with deeply healing aromatherapy, helping to calm the nervous system, reduce your stress levels and improve your sleep.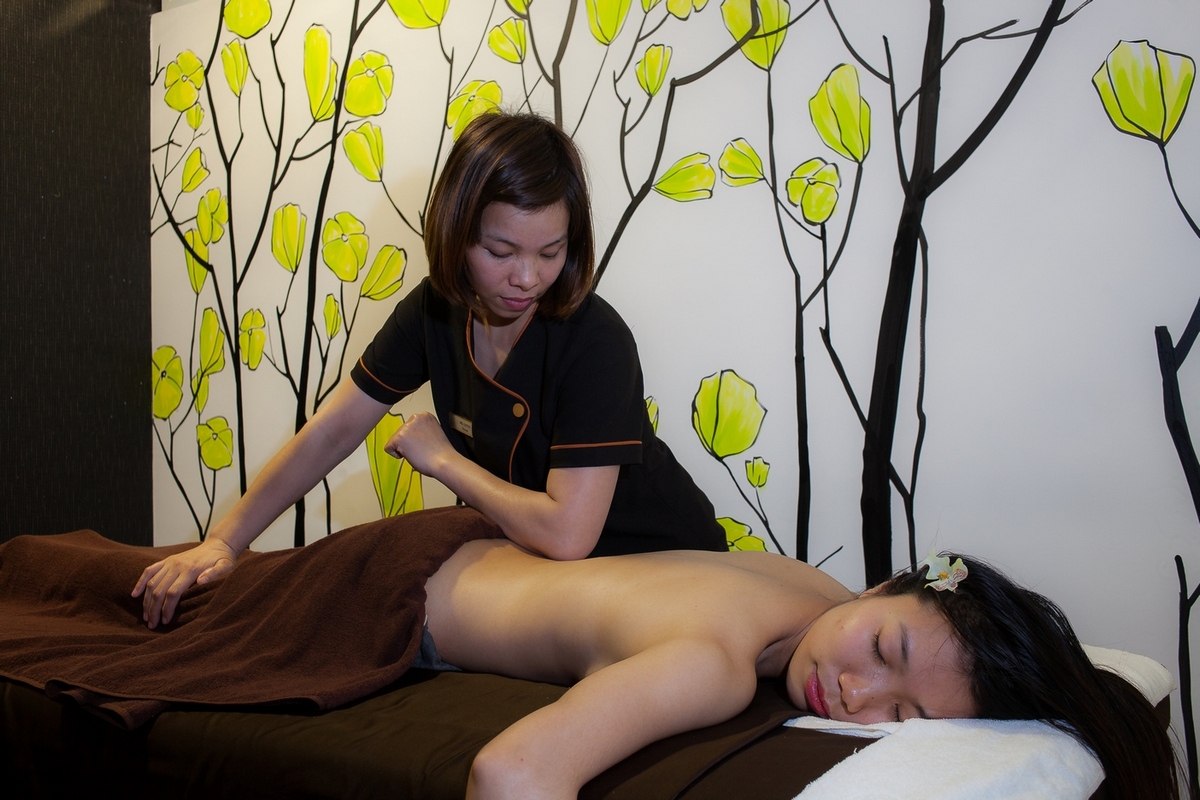 Back - Shoulder - Head Therapy: 30' - 45' - 60' Price: 310.000 – 410.000 – 510.000 VND
Treatment is good for relaxing aching and tired muscles, releasing stress and easing back, shoulder and neck pain, using a combination of strong techniques from Thai and deep tissue therapy.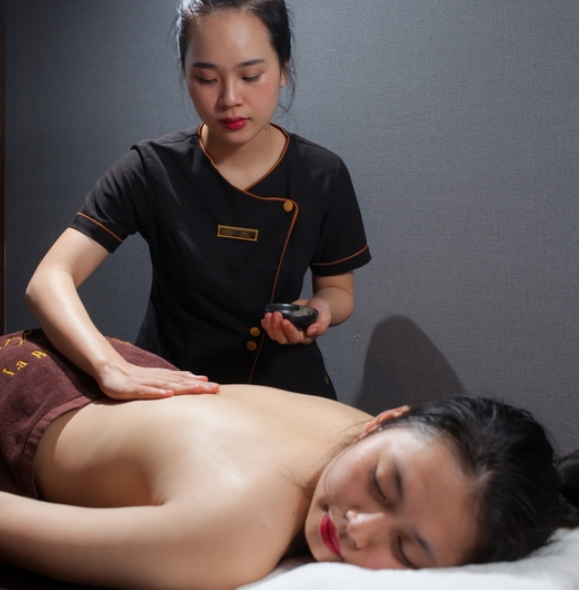 Luxury Back Massage: 45' – 60' Price: 510.000 – 610.000 VND
Luxury Back Massage uses heated stones and reflexology massage moves to create a unique treatment. The stones allow the therapist to work deeper into the muscle fibers without it being as painful as a deep tissue massage. It allows the muscles to relax into their natural resting position allowing free movement.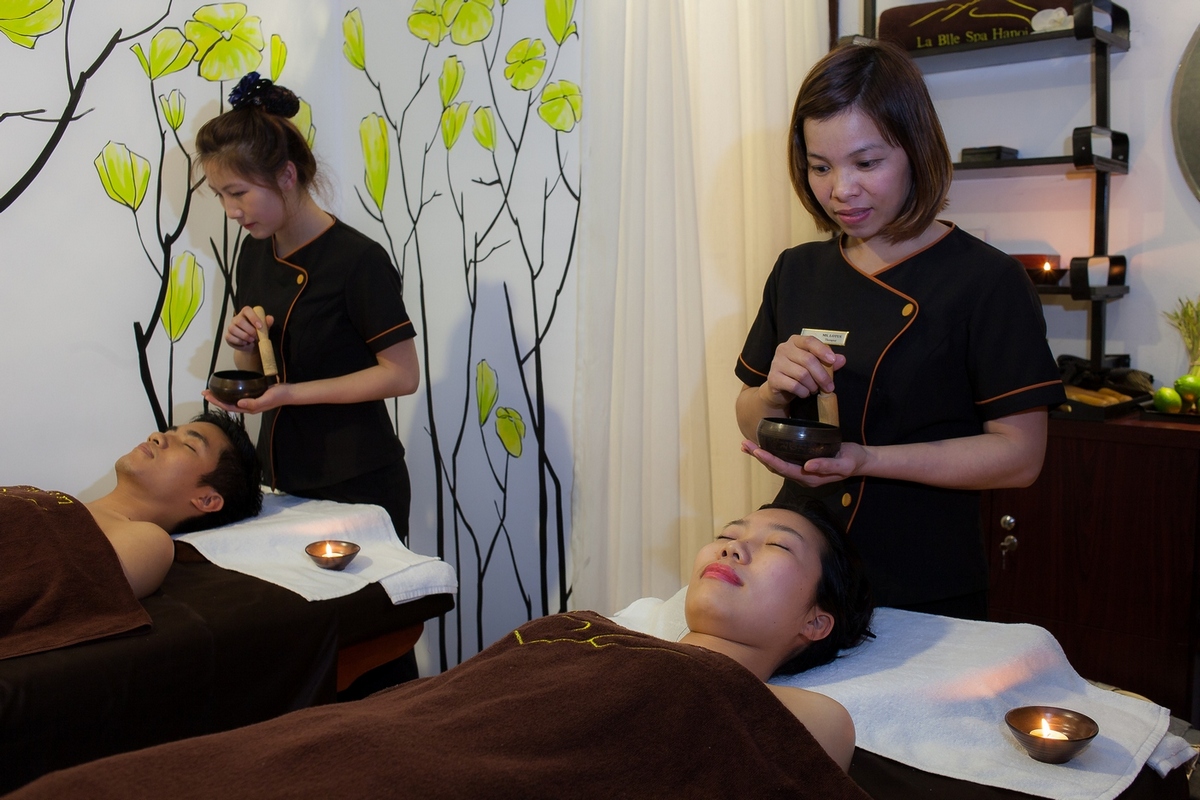 Vietnamese Head Massage: 30' - 45' Price: 290.000 – 390.000 VND
Vietnamese head massage is based on the Ayurvedic system of healing which has been practiced in India for over a thousand years. An excellent remedy for insomnia and improving vision, circulation and concentration.